8 How-To Video Tutorials for Transportation Infrastructure Designers & Engineers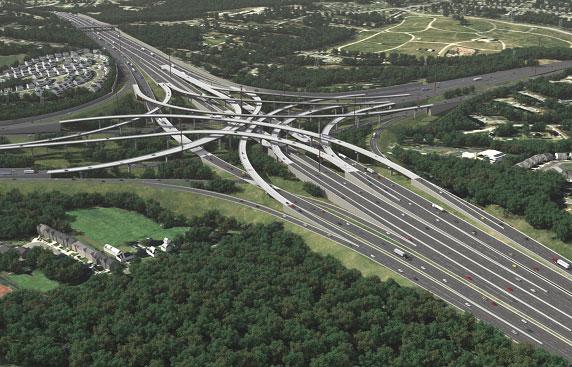 If you're a transportation engineer, designer, planner or surveyor, you likely already know that there are countless video tutorials and webinars out there to help you master your craft. But how do you identify the genuine tutorials from the product pushes? We've done it for you!
Here are eight video tutorials featuring tips and tricks for all competency levels, whether you are an AutoCAD or Civil 3D user, or are making the move to BIM for transportation and infrastructure design.
1. Highway Design - Introduction to Horizontal and Vertical Alignment
Ever wondered what the difference between horizontal and vertical alignment is? In this video, Daniel Findlay from the Institute for Transportation Research and Education (ITRE) explains what you need to know.
2. AutoCAD 3D Bridge Tutorial
This quick tutorial shows step by step how to create a bridge in AutoCAD, thanks to CAD CAM Tutorials.
3. Civil 3D Roadway Corridor, Alignment, Profile, Surface, Cut Fill Balance
If you use Civil 3D for roadway design, check out this demonstration of how to build a Civil 3D corridor from the beginning to the corridor surface, adjusting the design to balance cut and fill earthwork. Courtesy of SGT Hawk.
4. Creating Cross Sections in AutoCad Civil 3D Tutorial
This video tutorial from Acadusers explains how to create cross sections by sampling the horizontal alignment at a specific station, and then creating the section view based on that sample.
5. Advanced Road Design for AutoCAD - Surfaces, Alignments and Roads
If you're an AutoCAD user involved in road design, this video shows how you can take 3D geometry and 2D polylines in AutoCAD and convert it into a Surface TIN, alignments and road network, complete with plotting of all outputs, set out and volume reports. Thanks to Civil Survey Solutions.
6. Road Rehab Basics in Civil 3D
In this video, PacifiCAD's Dusty Gallinger shows us some great tips on road rehab basics with Autodesk Civil 3D Corridors.
Workflow Tips for Infrastructure Design Suite
Despite its name, the many benefits of building information modeling (BIM) are no longer restricted to the architecture and building industry. BIM is quickly establishing a foothold with civil engineers, public sector transportation, and infrastructure officials as a tool to deliver design projects faster and smarter thanks to technology like AutoCAD® Civil 3D® and Autodesk® Infrastructure Design Suite (a comprehensive software solution for planning, designing, building, and managing civil and utility infrastructure – also known as the ultimate "BIM for Infrastructure" solution).
By embracing BIM technologies and processes, state government agencies, municipalities, and federal governments are planning, designing, building, and managing transportation infrastructure projects smarter, faster, and more affordably.
"Some of the largest states and construction firms in the United States have begun to adopt 3D modeling software such as AutoCAD Civil 3D software for engineering design…(and) have begun to explore some of the opportunities for greater efficiency, improved designs and better cost management that the use of 3D models provide," explains Joe Hedrick, LS, EIT, manager of IMAGINiT Technologies' Infrastructure Solutions team in this 2013 Acronym blog: BIM isn't Just for Buildings. What it means for Public Sector Highway Design.
Check out these how-to videos for the various capabilities offered by Infrastructure Design Suite to the public sector infrastructure industry:
7. Site Development Workflow with Infrastructure Design Suite (from IMAGINiT Technologies)
This 20 minute video provides an overview of workflows available for Site Development projects with the Autodesk Infrastructure Design Suite.
8. Visualization Workflows with Infrastructure Design Suite Tutorial
This quick video provides an overview of the tools you can use to provide visualizations for your civil engineering projects using the Autodesk Infrastructure Design Suite.
Featured image of the I-95 / I-695 Interchange, by Glen Lloyd of Parsons Brinckerhoff. Courtesy of IMAGINiT Technologies.
Related Articles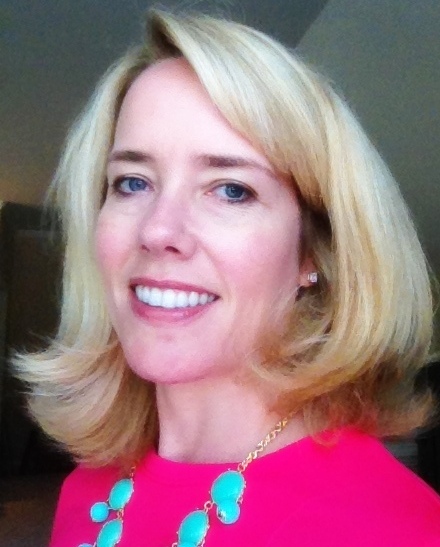 Caron Beesley is the Editor in Chief of Acronym.