CAD & GIS News for Govies 3/27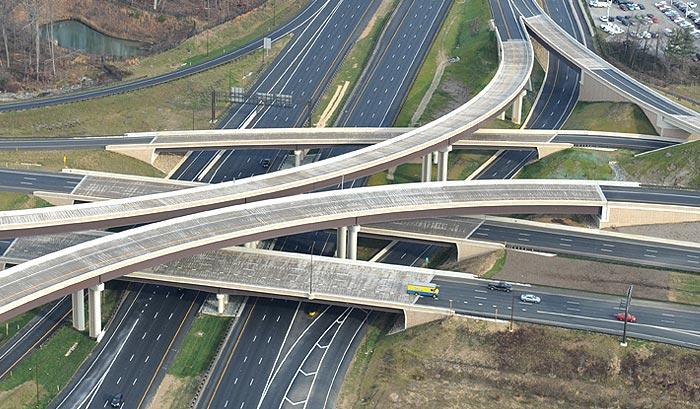 CAD News for Govies is a weekly feature on Acronym that scans thousands of industry articles to present you with a regular source of CAD and GIS news, tips, events, and ideas that impact the public sector. Here's the latest round-up:
Streamlining Smoothes Progress on Maryland Highway Project
Before construction of the $2.83-billion Intercounty Connector began in 2007, Maryland State Highway Administration officials recognized a critical need to forge better connections among its various stakeholders and streamline its environmental review and permitting processes. Read more from ENR.com about how a Maryland interagency work group met monthly and as needed to avoid project delays and excessive paperwork on the project.
Infraworks Boosts Government Infrastructure Projects in Brazil
Autodesk InfraWorks software (formerly Autodesk Infrastructure Modeler) is making a difference for governments around the world. Rather than undertaking new projects blindly, these tools allow planners and public sector decision makers to see clearly what a potential project will look like, how it will impact the local environment, and how it can be accomplished structurally. Read more about how InfraWorks works and how it's made a difference in public sector infrastructure design.
Trimming TIN Surfaces with Data Clip in Civil 3D
If you receive large surfaces from outside sources that need to be trimmed down in Civil 3D because you only want to see the area where you will be doing your work, then Data Clips come in handy. But how do you actually clip the surface and make it smaller to keep drawing file size to a minimum? And, what does a data clip boundary actually do? Get answers from Being Civil in their latest blog.
5 Hidden Surfacing Tools in Autodesk Inventor
We all love Autodesk Inventor's smooth and clean user interface - but it can make some of Inventor's powerful surfacing tools tricky to discover. In this guest post on Between the Lines, Paul Munford takes a look at five surfacing tools you may wish you had discovered earlier!
Switching Layers Automatically in AutoCAD
Most AutoCAD designers use layers to manage their different drawing object types. Drawing annotation objects such as notes, dimensions, multi-leaders and hatching are placed on different layers than the actual part objects. AutoCAD has many great layer control commands but you still have to execute them. Read more from IMAGINiT Technologies about a method of switching layers automatically when various objects are placed.
5 Ways To Make It In Architecture If You're Female
With inflexibly long hours and a still largely male dominated industry, it is not really surprising that women in architecture are still struggling to make it. So is it Mission Impossible? Here are five tips collected from experience to make it as a female architect. (Thanks to Urban Times)
Try the Array Option in AutoCAD's Copy Command
If you've ever wanted to make multiple copies of an object equidistant from each other, you're going to love the low-stress Array option that was added to the Copy command in AutoCAD 2012. In this video tip from Cadalyst and Lynn Allen, you'll see how to use this handy new tool that you can start using right away!
5 Ways 3D Visualization is Building the Future
3D visualization and 3D design have come a long way from flat, cartoonish looking images. Today's CAD software offers realistic models of, well, pretty much anything you can dream up and tackles the challenges of today's massive design projects. Here are five industries turning to 3D to pave our road ahead, courtesy of CAD-a-Blog.
Featured image courtesy of EBA Engineering.