CAD & GIS News & Tips for Govies 4/9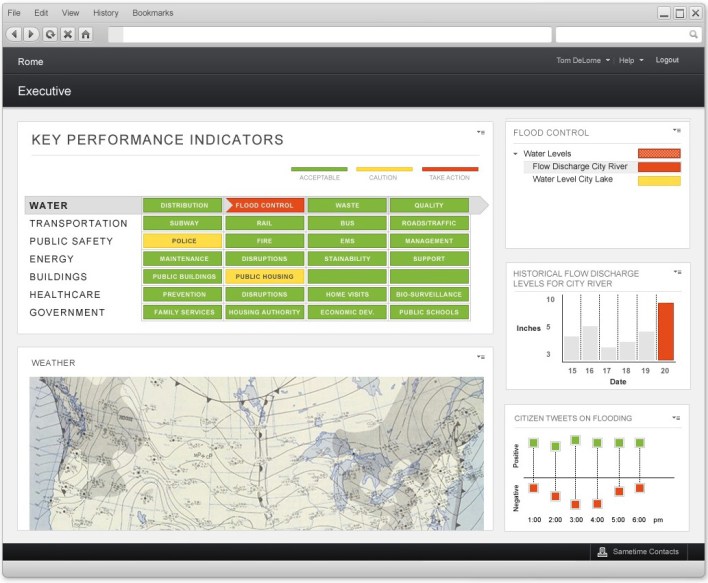 CAD News & Tips for Govies is a weekly feature on Acronym that scans thousands of industry articles to present you with a regular source of CAD and GIS news, tips, events, and ideas that impact the public sector. Here's the latest round-up:
First City in the World To Manage Its Water Systems In The Cloud
The University of Notre Dame is helping South Bend, IN, with research and early development of a system that helps proactively manage combined sewer monitoring and control, one of the biggest resource issues for cities around the world. Like many municipalities, South Bend is faced with an aging sewer infrastructure and challenged with maintaining the quality of life, including safeguarding the health of its citizens and the environment. South Bend is using IBM's Intelligent
Operations Center (IOC) for Smarter Cities software-as-a-service, to dramatically overhaul its water management system, preserving public health and saving the city hundreds of millions of dollars.
Using a dashboard interface (see featured image above), utilities and multiple government agencies ca access information on an easily viewable map with simple color coding. Read more from Government Engineering (PDF).
What's New in Autodesk 2015
Earlier this month, Autodesk revealed its 2015 software release. Let's face it, who has the time to sift through all the information to figure out what the real differences are and how they affect your design or processes. The good news is that there's always someone else to do it for you! Learn more about what's really new in Autodesk's 2015 releases, including AutoCAD, Inventor, Revit, Civil 3D, and more in this What's New in Autodesk 2015 blog from Synergis Engineering Design Solutions.
Lynn Allen Tip: Clean Up Your Drawings with the JOIN Command
If you like your drawings to be neat and tidy, for example, you don't want any extra objects lauing around and slowing you down, check out Lynn Allen's latest video tip for Cadalyst magazine, that explains how you can be off and running with faster, cleaner drawings.
Confused About the New Autodesk Upgrade Policy?
The new Autodesk Upgrade Policy, which goes into effect next year, is getting mixed feedback from the user community. Check out our earlier blog to find out what the new policy could mean for you.
GSA Revises its Design Standards for Federal Buildings
The General Services Administration is taking a new tack in the latest version of its mandatory design standard for new construction and major renovations managed by its Public Buildings Service (PBS). Read more from ENR.com.
Webcast Series: Breakthroughs in Infrastructure Design Workflows
What can compelling simulations and animated 3D visualizations do to help you better communicate an infrastructure project's impact to a community? These series of webcasts, part of the CE News Webcast Series, will help you discover breakthroughs in infrastructure workflows. View them on-demand here.
AutoCAD Users – Collaborate with Others for Free (and Beta the New AutoCAD 360)
If you use AutoCAD or AutoCAD LT and want to collaborate with others, check out this video to see how you can do just that for free with AutoCAD 360. If you use the tool already and want to give the new 3.0 iOS mobile app a go, Autodesk is asking for beta volunteers, sign up here.
Autodesk Infraworks Data – Where Can I Find It?
Anyone who has created conceptual plans, drawings or models often wonders…. Where can I obtain surrounding site base data for my projects? This has always been an important question regardless of what software package you were using. Users of Autodesk Infraworks know they can integrate this data and enjoy the simplicity of the product (and how it fits into the Autodesk product ecosystem). But where can you look before getting started? Read more in IMAGINiT Technologies' Civil Solutions Blog.
Featured image courtesy of gigaom.com.