CAD News & Tips for Govies 5/15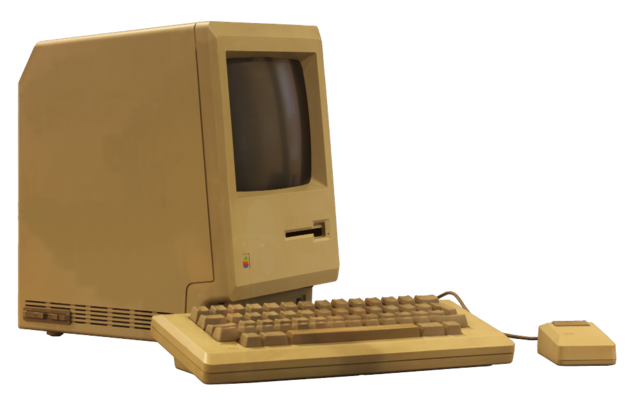 To upgrade now or upgrade later, that is the question!
Learn how to save your AutoCAD drawings to the cloud – automatically!
These and other stories are featured in this week's CAD News & Tips for Govies is a weekly feature on Acronym that scans thousands of industry articles to present you with a regular source of CAD and GIS news, tips, events, and ideas that impact the public sector:
To Upgrade Now, or Upgrade Later? That is the Question
So, it's that time of year again so you've received an email letting you know that your Maintenance Subscription fees are bearing fruit in the form of new versions of EVERYTHING!   The question is: When is the right time to make the move and ratchet up for a new product (or multiple products a la-Design Suite) to configure and rollout to your organization?  Do you make the jump now or take the "I'll wait for service pack 1" route or even a simple "wait and see" approach instead? IMAGINiT's Kevin Breslin has some suggestions.
Take Your Building Model with You: BIM 360 Field
How do you report field concerns with other contractors and the owners? Are you taking notes back to the model?
Autodesk is improving the way you work by enabling you to take notes right on the file from the field.  No more worries about rereading your notes or the time-lapse from when you notice an issue to your reporting it in the office on the design file.  It can all be done on an iPad wherever you are. Read more from Synergis Engineering Design Solutions.
Save your AutoCAD Drawings to the Cloud! (Automatically!)
Talk about the ultimate backup system. Autodesk 360 makes it easy to save your drawing files, Revit files, Inventor files, etc. to your Autodesk 360 account while still saving your file to your local destination.
It all happens automatically (after you set the proper settings up in your Autodesk software) and it is all free!  Lynn Allen shows us how.
Check out This One-Click View of Government Technology Deployments
Reducing traffic congestion, monitoring critical infrastructure, preserving natural resources and strengthening public safety aren't just priorities for community leaders in the U.S. — they're fundamental concerns that are being addressed across the globe. Government Technology takes a  worldwide look at how governments are using technology to confront these challenges. Check out the interactive map here.
How Nevada Maintains the Lowest Number of Deficient Bridges In the U.S.
Nevada has the lowest number of deficient bridges in the nation, according to recent Federal Highway Administration (FHWA) data. The data shows that the state has a mere 36 deficient bridges, while most other states maintain hundreds or thousands of deficient bridges. How does it achieve this ranking? Read more from Better Roads.
The Top 3 Countries for LEED Outside of the U.S. are Canada, China, and India
The U.S. Green Building Council (USGBC) has released its list of the top 10 countries for LEED® outside of the United States.  The ranking of the top 10 countries for LEED outside of the U.S. is based on cumulative gross square meters of space certified to LEED in each nation as of April 2014.  Canada, China, and India each have more than 10 million gross square meters of LEED-certified space. Read more from Between the Poles' Geoff Zeiss.
Featured image courtesy of Rama (Wikipedia Commons).