CAD News & Tips for Govies 6/11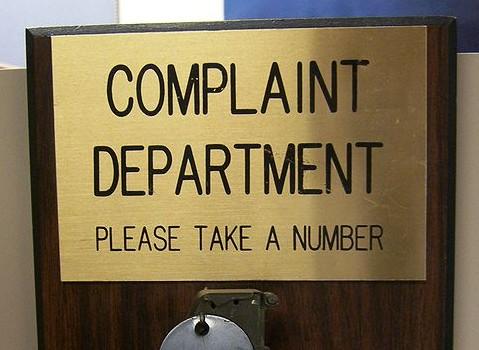 What are the most common complaints of a CAD draftsman? What prompts a DOT to switch to Autodesk?
These and other stories are featured in this week's CAD News & Tips for Govies - a weekly feature on Acronym that scans thousands of industry articles to present you with a regular source of CAD and GIS news, tips, events, and ideas that impact the public sector:
Common Workplace Complaints of a Draftsman (and solutions to fix them)
Complaints, huh? Well, where do you start? You're not paid enough, the hours are long, and the deadlines are too tight. Well, welcome to the world of the CAD draftsman. Check out this humorous look at the most common complaints of a CAD draftsman and some practical fixes for you and your team care of Line/Shape/Space.
What Prompts a DOT to Switch to Autodesk?
Just over five years ago, very few transportation engineers had even heard of Autodesk, but today more and more DOT agencies are adopting its software. Why are they making the change now? Cost savings, better workflows, and more. Learn about how and why New Mexico and other DOTs are making the switch to Autodesk BIM solutions in BIM on the Rocks.
AutoCAD 2015 Galleries - Content at your Fingertips!
One of the handiest new features inside of AutoCAD 2015 are the new Galleries. Now when you select the Insert Tool from the ribbon - all the blocks (in the current drawing) display right there from the ribbon! There are a variety of other galleries in AutoCAD 2015 - check Lynn Allen's new video to find out more.
Video: Basic Roadway Design in Civil 3D
The majority of civil engineering projects have some sort of roadway design involved with the project. From access roads, to residential streets in a subdivision, to new highway construction, the dynamic tools in AutoCAD Civil 3D, can help you design them faster, with less chance of errors. Watch Brian Hailey, PE, as he reveals the capabilities of Civil 3D when designing roadways (thanks to Government Engineering for the link).
Lynn Allen's 60 AutoCAD Tips in 60 Minutes – Live Event
Want to be more efficient? Lynn Allen's 60 AutoCAD Tips in 60 Minutes Will Help! If you want gain insight to help you become more efficient on the job, then be sure to join ynn Allen, as she guides you through features in the newest version of AutoCAD. Lynn will be a special guest at the upcoming government breakfast event, hosted by Acronym sponsor, DLT Solutions and CADD Microsystems, on June 26 in the Washington, D.C. Metro area. Learn more and register here.
Top 5 Reasons to Choose Autodesk Navisworks 2015
Check out our earlier blog as CADD Microsystem's, Chris Lindo, rattles off the top five reasons why Navisworks 2015 is worth a look. Key new enhancements enable construction professionals to generate takeoffs of both 2D and 3D objects in Quantification, for the development of cost estimates and bill of materials. New settings in Autodesk Rendering improve performance with creating photorealistic images. Read more.
Featured image courtesy of Wikipedia Commons (Adam the atom)