Las Vegas Valley Water District's 10 Year Love Affair with GIS and 3D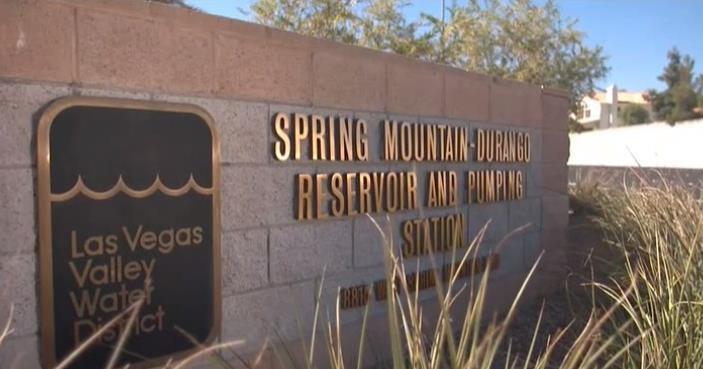 The Las Vegas Valley Water District (LVVWD) operates one of the most automated water systems in the U.S. But it wasn't always that way.
LVVWD started life as an engineering firm responsible for designing a water system that delivered clean, affordable water to the people of Las Vegas. This huge endeavor involved the design of 250 miles of pipeline all of which had to be installed, constructed and inspected every year.
Quite a task, especially when you consider the fact that the CAD group charged with producing as-built records and maps in support of the project relied on a combination of digital and manual drafting. A time-consuming process that involved reproducing data three to four times – literally going from one canvas to another.
As the town grew the LVVWD needed to improve efficiencies and the logical thing to do was to automate these record drawings. The District is now one of a few organizations that rely on CAD engineering software from Autodesk to maintain its geospatial database and automate the entire lifecycle of a project. End-to-end, from design to construction to inspection and as-built and GIS – the entire process is now done in a highly automated fashion.
The 10 year migration from a labor intensive process has resulted in one of the most automated systems in a water company today.
Vern Price a leak investigator with the Las Vegas Valley Water District summed up how the old manual, paper-based processes used to work: "In the old days if we had a leak we'd have to drive out to the site to find the leak and bring drawings with us. If we ran into a problem or the drawing didn't have the information we needed we'd have to go back in." Line locators would then be called in to help isolate the impacted valve."
However, using Autodesk software LVVWD was able to quickly implement efficient GIS data management systems and maintain and share highly accurate spatial information throughout its organization, regardless of format. Now, a wide range of users can employ a common spatial data source for their various business processes, regardless of whether they have engineering or GIS expertise. LVVWD uses Autodesk Infrastructure Server web-based GIS mapping software to publish and share CAD, GIS map and asset data in the field.
Being able to visualize data when it's underground is a huge deal for the District. Using 3D imaging, versus traditional 2D, LVVWD has made headway with issues such as conflict resolution. For example, using a 3D model (below) to trace lines through a conduit buried in a 3D space.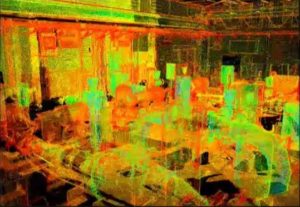 But for the District, 3D delivers so much more. Whereas 3D models were often used in proposals to help stakeholders visualize a project, now the District is using that same technology to engineer and design its water systems – a whole new way to utilize geospatial technology (below).
These are just a few of the ways that LVVWD has leveraged 3D and GIS technology to improve efficiencies. By deploying geospatial technology field workers can now visualize the location of water infrastructure with accuracy and precision thanks to the accuracy of its as-built systems.
Las Vegas Valley water utility uses Autodesk software (AutoCAD Map 3D and Infrastructure Server) to plan, design, and create efficient maps, helping the city keep its water facilities infrastructure up to pace with a growing population. View more in this short video.