Autodesk Vehicle Tracking Helps Design Safer Roadways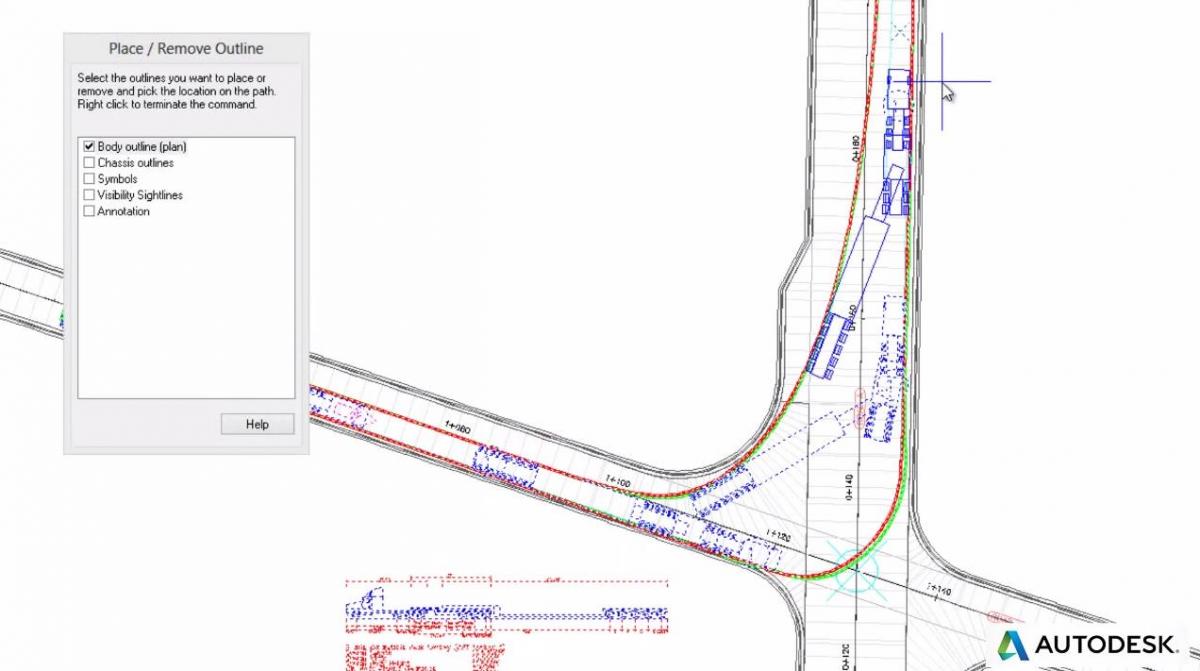 Traffic fatalities in the United States have increased by 30 percent since 1997. In New York City, for instance, approximately 4,000 people are seriously injured and more than 250 are killed each year in traffic crashes. Being struck by a vehicle is the leading cause of injury-related death for children under 14, and the second leading cause for seniors. On average, vehicles seriously injure or kill a New Yorker every two hours, according to the city's website. That's why New York has implemented Vision Zero, an international initiative focused on creating safer streets and roads.
Accomplishing the goals of Vision Zero includes a variety of actions, including outreach to schools and communities and stronger enforcement of traffic laws. But an important piece of the puzzle involves safety-engineering improvements on roadways and intersections throughout the city. For instance, the New York City Department of Transportation is undertaking numerous projects including:
Implementing safety engineering improvements at 50 intersections and corridors.
Creating 25 new arterial slow zones.
Implementing eight new neighborhood slow zones.
Installing speed cameras at 20 new authorized locations.
Installing 250 speed bumps, including in neighborhood slow zones.
Enhancing street lighting at 1,000 intersections.
Enhancing maintenance of street markings.
Installing traffic signals where needed for speed control via coordinated arterial signal time.
Reconstructing street safety projects.
Holding workshops for major street design projects.
As current roadways are improved and new ones are constructed, New York's municipal engineers are using Autodesk Vehicle Tracking (AVT), a highly technical design tool that integrates with all other Autodesk tools, to ensure those new designs lead to safer streets.
Designing With AVT
When using AVT software, engineers, designers, and planners at government agencies and engineering consulting firms can predictably evaluate vehicle movements on transportation or site design projects. The tool is a comprehensive transportation analysis and design solution for vehicle swept path analysis. The software enables to engineers, designers, and planners at government agencies and engineering consulting firms working on transportation or site design projects to predictably evaluate vehicle movements to help determine safe turning widths and ideal places for traffic signals, medians and other design features.
For instance, AVT includes an extensive vehicle library with hundreds of vehicles—buses, state-specific vehicles, ASTHO vehicles, and even Boeing airplanes. Users can also easily customize it to include other vehicles that use their streets and parking lots. With that vehicle library in place, users can easily see in three-dimensional animation how various vehicles would function on their roadway designs. "The tool makes it easy to automate the complex geometry of road and campus layouts," says George Hatch, Autodesk's senior technical specialist for engineering, natural resources, and infrastructure sales, who recently led a webinar, Autodesk Vehicle Tracking: Autodesk's Swept Path Analysis Software (now available on-demand). "By animating your analysis, you can clearly see and evaluate how your design will perform on the actual city streets."
Because AVT includes a variety of preliminary standard layouts, users can quickly review design alternatives and automatically generate all the related line work to see what the final product will look like. In addition, users can draft and review intersections using analysis and simulation tools that are integrated as part of the total design process.
Highly intuitive, AVT includes sight lines based on standard design speeds, allowing designers to more easily consider safety factors in their roadway designs, Hatch says. And because roundabouts offer many safety and cost-saving features, the software includes features to ease the process of designing roundabouts and ensuring they will perform as needed for the traffic in a given location.
While AVT software includes many unique and intuitive elements to aid in the design of safe roadways and parking lots, it generally allows municipal engineers, planners or consultants to:
Use swept path analysis to evaluate their design performance.
Quickly layout and optimize valuable parking space allotments.
Leverage powerful roundabout design and layout tools.
Learn More About AVT
In the recent webinar, municipal planners and engineers got a sneak peek at AVT and how it's working to help design engineers in New York and other cities across the United States build safer streets and roads. Along with Keith Hughes, Autodesk territory sales executive, Hatch demonstrated for attendees how they can use AVT to quickly and easily redesign roads and sidewalks for improved safety and access.
If you missed the live webinar, no worries. The program continues to be available on demand and you can access it at any time by clicking here.
By Nancy Mann Jackson
Nancy Mann Jackson is a freelance journalist who writes regularly about local government and sustainability issues. Learn more about her at www.nancyjackson.com.