Our 10 Most Popular CAD Blogs of 2014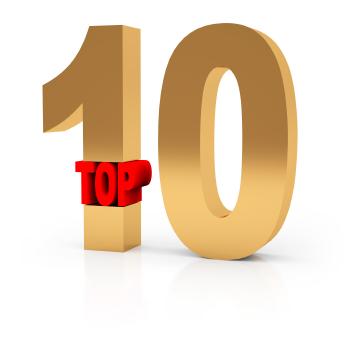 Here we are again, another New Year, another opportunity to look back and plan ahead!
We've published over 100 articles this year, featuring insights, tips, best practices and commentary on all aspects of public sector digital design. A big thank you goes out to our stable of guest bloggers and partners, including Line//Shape//Space, Synergis Engineering Design Systems, CADD Microsystems and CADSoft Consulting.
These folks have contributed some truly interesting blogs that we think will stand the test of time. With this in mind, here's a round-up of our top Acronym blogs of the year, as chosen by you:
1. 8 How-To Video Tutorials for Transportation Infrastructure Designers & Engineers
If you're a transportation engineer, designer, planner or surveyor, you already know that there are countless video tutorials and webinars out there to help you master your craft. But how do you identify the genuine tutorials from the product pushes? We've done it for you! This blog features eight video tutorials featuring tips and tricks for all competency levels, whether you are an AutoCAD or Civil 3D user, or are making the move to BIM for transportation and infrastructure design.
2. Converting AutoCAD Blocks to a Civil 3D Point File in 10 Steps
Nikkie Szymanski of Synergis Engineering Design Solutions explains how to extract points in Civil 3D in order to create a point file and move work from AutoCAD to Civil 3D.
3. Mastering Civil 3D's Intersection Wizard to Create a 4-Way Intersection
IMAGINiT Technologies', Philip Zimmerman, offers up a step-by-step guide to mastering one of Civil 3D's tools for engineering roadway design – the Intersection Wizard.
4. How to Improve the Performance of Large AutoCAD Civil 3D Surfaces
This guest blog from CADD Microsystem's, Donnie Gladfelter, explains how Civil 3D users can keep data as lean as possible as not to negatively affect the performance of a project. There are several ways to accomplish this including the best practice of limiting the total number of surfaces contained within any one drawing.
5. Civil 3D – "I Can Label with Xrefs?" Yep!
Nick Harper, ENI Industry Expert with CADSoft Consulting explains how you can label and share data from one project to another using Civil 3D's Xrefs tool.
6. What's New in Autodesk 2015
From AutoCAD to Civil 3D 2015, Revit to Inventor, Synergis Engineering Design Solutions sums up what's new in all key product sets in Autodesk's 2015 release earlier this year.
7. InfraWorks Boosts Government Infrastructure Projects in Brazil
In this article, Nancy Mann Jackson explains how the government of Brazil used Autodesk InfraWorks software to accomplish two major infrastructure projects. Using InfraWorks, planners and decision makers were able to clearly see what these projects looked like, how the surrounding environment would be impacted, and how they could be accomplished structurally – during the design and analysis phase.
8. Moving from AutoCAD to BIM for Building Floor Plans – The Wexner Medical Center at The Ohio State University's BIM Implementation Project
Converting 53 buildings from 2D AutoCAD drawings to 3D building information models is no small task. But this is just what The Wexner Medical Center at The Ohio State University undertook in an effort to transition away from the limitations of traditional AutoCAD documentation for representing building floor plans. This is the first in a series of blog posts by Joe Porostosky and Brian Skripac as they explain how they did it, lessons learned, and how BIM has changed facilities management at the Medical Center.
9. Can't Make it To AU? 3 Ways to Get the Autodesk Training You Need
AU is great, but if your agency's budget can stretch to sending you to Vegas, we suggested three other useful sources of free training and education.
10. BIM Isn't Just for Buildings – What It Means for Public Sector Highway Design
One from the 2013 archives, but still has relevance, this blog takes a look at how public sector transportation and infrastructure teams can and are taking advantage of the many benefits of BIM.
Featured image courtesy of Sam Churchill, via Flickr.