4 Trends that are Transforming Utility Infrastructure Design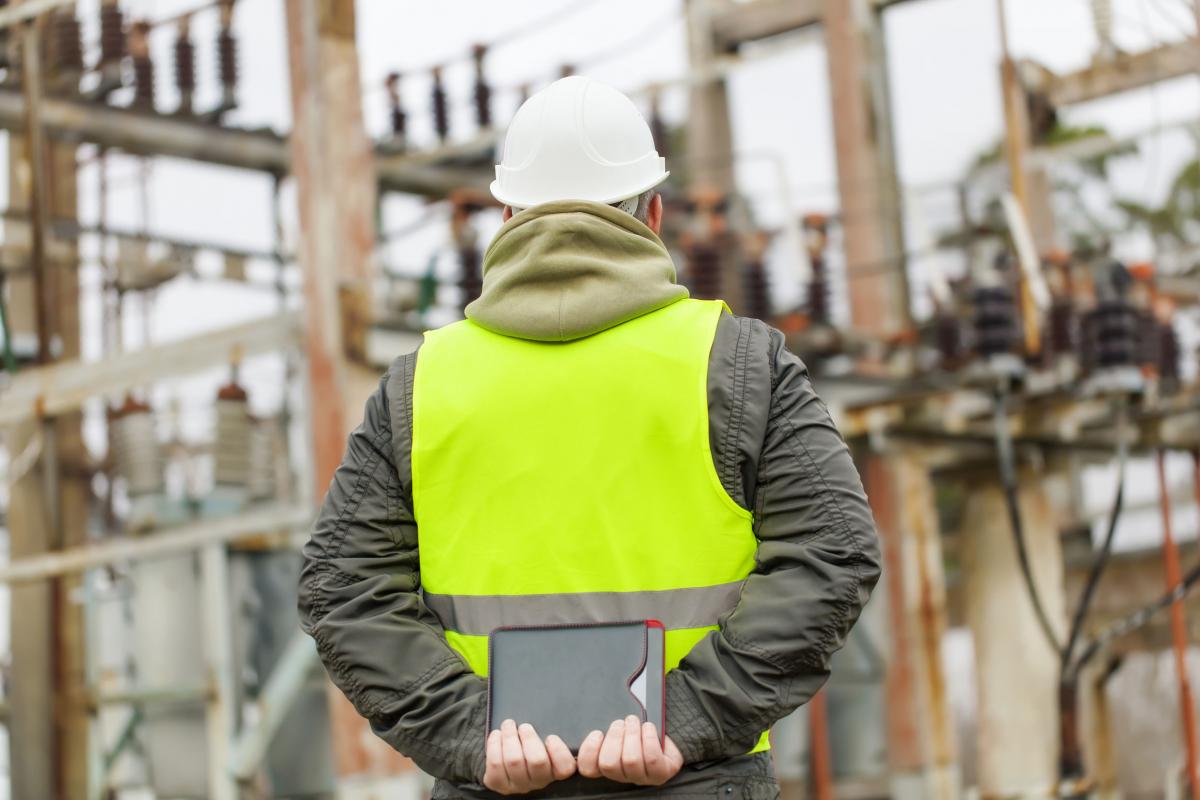 How are BIM, cloud, big data and data management technologies changing the way our utilities infrastructure is designed and managed? Here are four fast facts:
1) BIM
Sure, BIM has made it easier to share 3D intelligent models of infrastructure design projects, but BIM is more than a 3D model. It's and entire process for creating and using that model across planning, design, and infrastructure management phases.
Since utilities drive some of the largest construction budgets applying the principles of BIM to update old and build new infrastructure can help improve cost control and reduce construction waste (below the typical 30% level). BIM can also help utilities improve the retention of design staff and attract workers looking to work with the latest design/engineering software.
2) Cloud
Utilities have been slow to adopt cloud technologies because of security and reliability concerns, but the need to reduce costs and focus more on core competencies makes the cloud an appealing concept. But cloud also makes it a lot easier to collaborate on the go across any device, and automate field processes by combining intelligent design at the point of construction allowing users to access, review, and mark-up substation designs on the go.
3) Big Data
Smart grid development generates a LOT of data. But it's not the only data source the utilities contend with - CAD, spatial raster, laser scans, point clouds, and more all play a part. Big data assimilation and analytics tools are fast evolving making it much easier to derive value from this data.
4) Data Management
As utilities infrastructures age, organizations need to find a new way to manage planning and design data. For example, in Nevada, the Las Vegas Valley Water District uses Autodesk Infrastructure Map Server and AutoCAD® Map 3D to implement web-based GIS data management systems and maintain and share highly accurate spatial information throughout its organization, regardless of format. This gives a wide variety of users the ability to employ a common spatial data source for their various business processes, regardless of whether they have engineering or GIS expertise. And because the data is web-based, users can publish and share CAD, GIS map, and asset
Learn More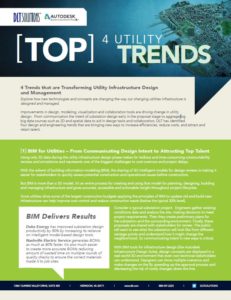 For a deeper dive and to learn more about how these trends are being realized by energy and utilities companies, check out this new white paper: 4 Trends that are Transforming Utility Infrastructure Design and Management from our partner DLT Solutions.