6 Outstanding Sessions from Autodesk's Virtual Conference – "Future of Making"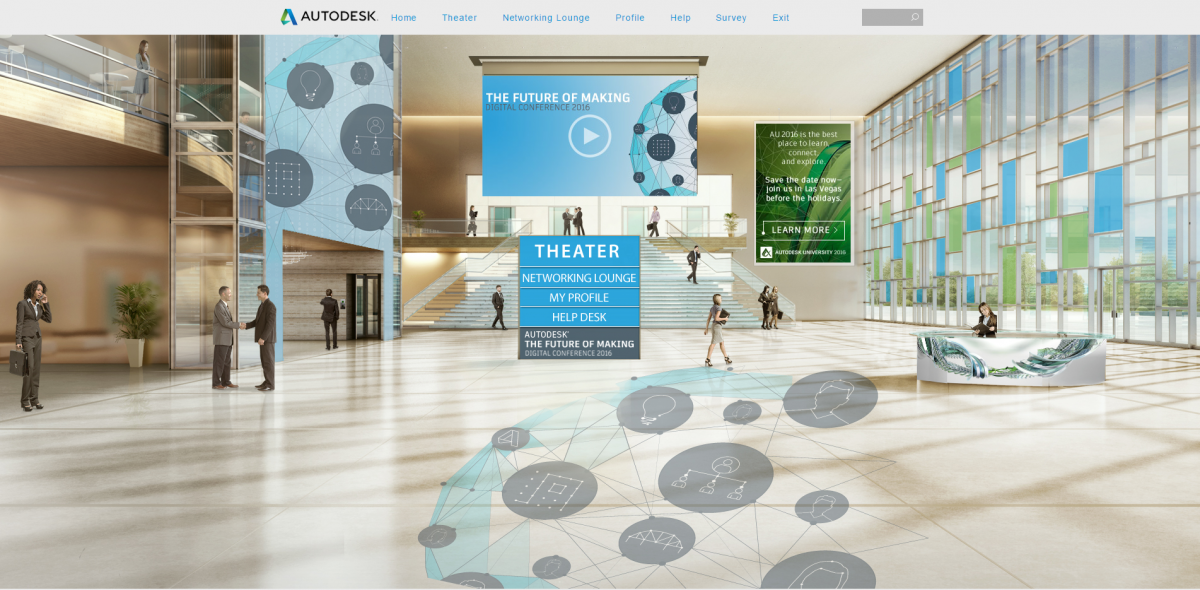 Last month, Autodesk hosted a virtual conference – The Future of Making (now available on-demand) – focused on how AEC and manufacturing industries are capitalizing on new, disruptive technologies to innovate, enhance project design and delivery, and get more from existing investments (like AutoCAD) with learning, networking and cloud resources.
The conference featured a range of presentations that explored some fascinating topics from Autodesk favorites, including Lynn Allen, to industry insiders like Suffolk Construction's Chris Mayer, whose keynote included practical tips on how predictability can be improved throughout the construction process.
Below is a round-up of some of my favorite sessions of the day! Enjoy.
Building Smart: Leveraging Culture and Technology to Improve Construction Predictability
As mentioned above, Chris Mayer of Suffolk Construction talked about how technology and innovation is bridging the gap between where we are today and where the future of making things from a construction perspective is going in the future. Mayer focused on how we can enable both the organization and the technology to improve predictability within the construction process.
If you ever wondered how drones or virtual reality can bring value to the job site and of course, the underlying power of a building information model (BIM), this engaging presentation is for you.
Harnessing the Power of Disruption
If your agency is involved in AEC or any kind of manufacturing, whether it's missile systems, machinery and equipment, textiles, plastic products, and more, check out Lisa Campbell's session. From the cloud, to the proliferation of mobile devices, and the Internet of Things, every industry is being impacted and disrupted by the public's demand to interact with your buildings, designs, and products in different ways. This session explains how you can prepare for and take advantage of these disruptive factors.
Meet AutoCAD 2017 with Lynn Allen
In this 35-minute session, AutoCAD evangelist, Lynn Allen, demonstrated how you can use the power of AutoCAD 2017 to better connect and collaborate with your team and stakeholders. As Lynn explains "It's been simplified, so you're going to enjoy using it more. It's extremely innovative, in fact they've added some features that you didn't even know you wanted, …and it's so easy to share your designs with other people, even if they don't have AutoCAD!"
Mastering AutoCAD in the New Cloud Era
Another of our favorite AutoCAD advocates, Heidi Hewett, explained how users can amplify the power of their toolsets to become a superior AutoCAD practitioner using cloud services or the massive online social community of forums, blogs, mentors, and training resources that can get you there.
Putting the Project at the Center with BIM
Civil infrastructure expert, Terry Bennett, discussed how civil engineers and designers can overcome the lack of coordination in their AEC projects with BIM. In the "era of connection," the cloud can empower project teams to capture and compute large sets of data, explore design alternatives to achieve the best possible outcomes, manage information and work collaboratively across multiple disciplines.
Under Armour's Got a New Pair of Shoes
If you're interested in generative design and 3D printing, check out how Under Armour is celebrating its 20th anniversary with a pair of training shoes created with these two technologies.
If you missed the live event, not to worry - the conference, all the content and sessions will be available for another 90 days after the original air date (June 17th). Register here.