Why Transportation System Design Needs to Move Beyond Traditional CAD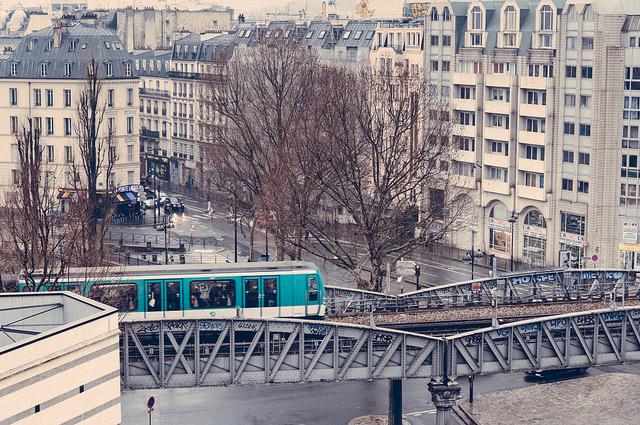 It always blows my mind when I talk to designers and engineers who are still using CAD, even Microsoft Visio, for engineering and design work. But when it comes to designing future transportation systems, where complex workflows, tight budgets, and multiple stakeholders complicate project success, CAD simply doesn't cut it anymore.
Why? Drew Olsen, writing for the BIM on the Rocks blogs, shares some reasons:
You need a faster way to get in front of the stakeholder to advance reviews
Let's start with the fact that traditional CAD doesn't provide for in-context preliminary engineering, something which can help you envision a project and get highly detailed representations of the built environment by integrating aerial photography and free, data-rich information, as well as GIS and CAD data, into one tool. Just imagine the possibilities – better conveyance of design intent in a contextual environment, better stakeholder buy-in and decision-making.
Software such as Model Builder for InfraWorks 360 lets you automate the process of model builds from data-rich global content sources aggregated in the cloud. You can use vector data from Open StreetMap including buildings, roads, railways and water features for worldwide locations. It's a great way to get a proposed project in front of a stakeholder for faster reviews or share environmental concerns.
See how easy it is below:
Using preliminary engineering design software you can also improve the accuracy of designs. Using traditional CAD meant that many questions about the project couldn't be answered until you were deep in the design process. But now you can get planning level data long before you get to the detailed design phase of a transportation project, which significantly reduces rework down the line.
Another reason why CAD is no longer relevant for transportation system design and engineering is that it prohibits you from answer many questions until you were deep in the design process. But now you can get incredible detail and accuracy as you move to the detailed design phase. New tools let you obtain planning level data quickly and build out more details as you move to the next phase, getting insights on design through analysis that once wasn't possible without some hard graft. It also cuts down on re-work.
This starts with incorporating rapid data acquisition technologies, like LiDAR. With tools like Autodesk Recap you can incorporate LiDAR scans right into the design workflow, then work from raw point cloud or the intel gathered from them to take design to the next level.
As Drew Olsen states:
"…as you consider that transportation is evolving to a systems versus single project approach, think about how this could affect your design project. You may need to see how your single project affects, or is affected by, the surrounding environment. What if you could model and analyze the ability for people to get where they need to go, not just measure congestion or level of service of traffic? Starting with the right project context is critical. Analysis and simulation brings a whole new level of information that can be used to make better decisions much earlier.
It isn't just about optimizing designs – which is still important. It's instead about having the insights to predict behaviors, use and potentially outcomes. As you design a roadway, you consider insights for interchanges or urban streets. Analysis tools exist today that help you make better decisions and then pass that information on to design. Leverage the model to design more attractive, economical and sustainable transportation alternatives by evaluating the impact of designs to movement of buses and trains, autonomous vehicles, walking, cycling and other modes of travel using Traffic Simulation and Mobility Simulation. But you can't keep using traditional CAD and benefit from this."
Learn more about why you should move beyond traditional CAD to BIM for transportation systems.