Understanding and Overcoming the Obstacles to Airport Design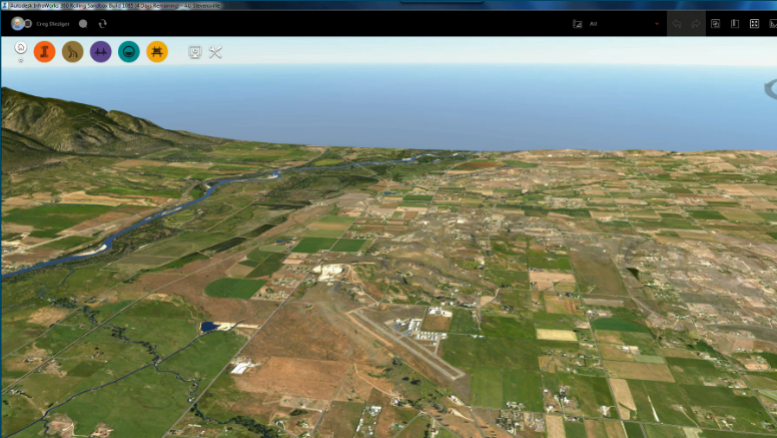 If you're in the business of airport design and engineering, you may want to check out this class from Autodesk University (now available on demand for free).
Presented by Creg Dieziger, a senior civil engineer designer with Morrison-Maierle and 28-year veteran in the civil engineering field.
Creg shows how several tools from the Autodesk "toolbox for airports" can help with many types of tasks, including data incorporation with InfraWorks 360. Did you know that InfraWorks 360 lets you take large data sets and use them in a way you can't in Civil 3D? For example, you can create a model in InfraWorks 360 in 10-15 minutes using Model Builder that links directly with high resolution online data depots, like Google Earth, and then automatically builds models for a specified area of interest. Creg shows you how.
Creg also delves into airspace analysis, airport GIS (AGIS) tools (which are rapidly becoming populated throughout the country), and planning and design.
Using InfraWorks and Civil 3D, Creg explains how you can save time and money and achieve a powerful visual representation so everyone can understand the obstacles and outcomes of airport design.
The class covers many everyday tasks, as Creg builds a Part 77 model for a small Georgia airport. The class is basic and is meant for those getting started on this path.
To learn more, watch The Handy Man's Airport Tools from Autodesk's Toolbox.
Related Blogs
• Why US Airports Should Leverage BIM for Infrastructure Woes