Facilities Management Implementations Expose Data Gaps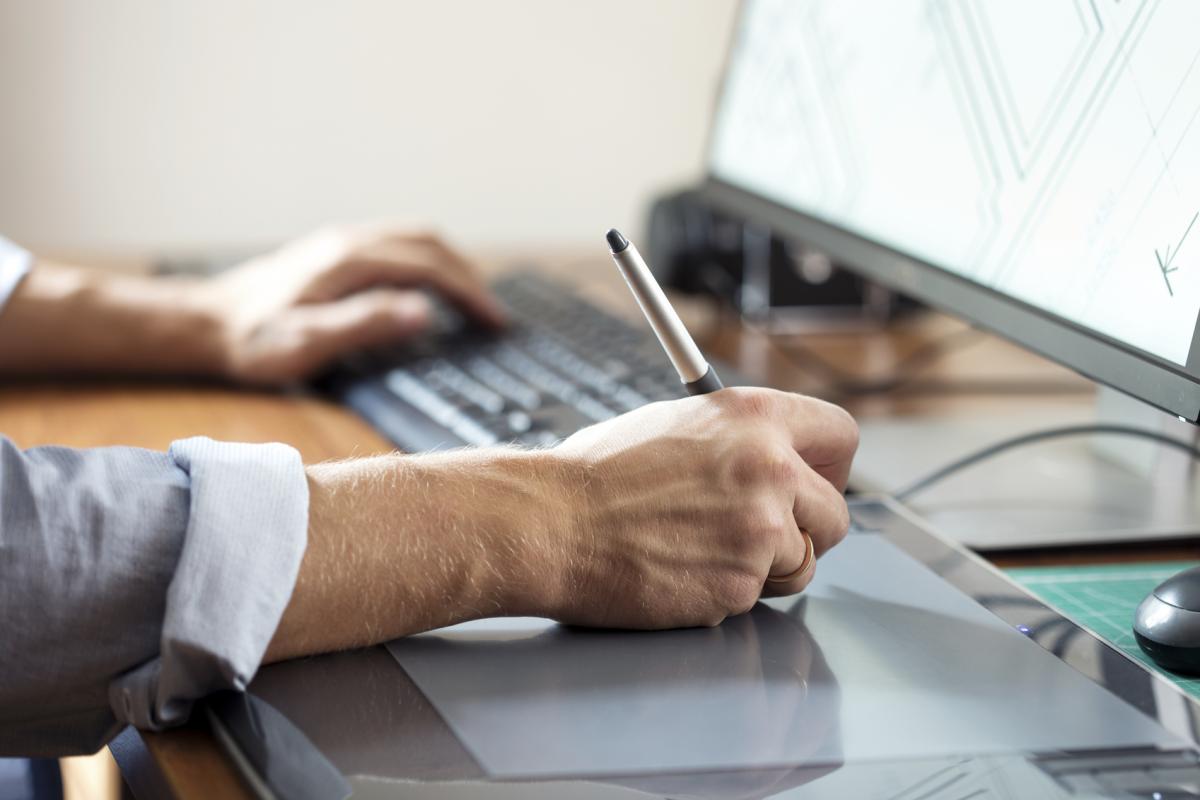 The promise of the latest Facilities Management (FM) software is an exciting one of reduced asset and space management costs, increased productivity and a better-managed asset lifecycle. One downside of implementing new technology is that it increases productivity in one area and exposes or exacerbates bottlenecks or gaps in data or processes in another. Facilities management implementations have an Achilles' heel called data. When data and as-built information are complete, reliable, and accurate then the process moves forward and the promises of a perfect FM world are fulfilled. Sadly like unicorns and mermaids, perfect data and accurate as-builts are a myth.
According to industry sources, over 80% of organizations working on an FM software implementation have data that can't be verified and almost 50% of them have to start from scratch. Organizations that have not anticipated this are now forced to gather the as-built information and data needed. Most resort to a completely manual method of measuring, photographing, and drawing the as-built information and floor plans, and adding the data in preparation for the FM integration. This manual method introduces yet more problems due to human error in the form of missing, inaccurate, or incomplete data. Additionally, this manual method is very time-consuming and expensive, resulting in a stalled implementation, budget overruns, or a complete failure of the project.
The solution to this almost insurmountable problem is using the latest laser scanning and BIM technologies and workflows. Laser scanning has come a long way in recent years and has transformed from a luxury that was useful only to those with access to a large budget to become an affordable tool for almost any project. Today, laser scanning is a cost-effective and accurate means of gathering and documenting the as-built conditions and floor plans quickly, accurately, and completely. Additionally, it is much less expensive than unreliable manual methods.
For example, an organization was beginning, with no accurate as-built information, on a project involving a 50,000 ft2 nursing and assisted living facility. After their initial assessment of the project requirements, they determined that it would take 3 people at least 2 weeks to document and verify the existing conditions and even then they were not confident that the data would be complete and accurate. By utilizing the laser scanning workflow, they were able to reduce the project from 6 person-weeks of work to 3 days, and provide a significant time and cost savings. The end result was accurate and complete as-builts at less than half the cost and 5x faster.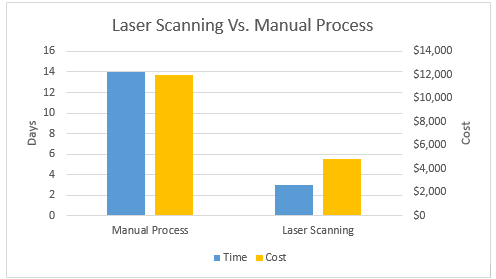 Laser scanning is a simple and scalable process that lends itself to working with small, single-floor projects or an entire campus. The level of detail is entirely dependent on the individual project and FM implementation requirements, providing information as simple as 2D floorplans for space planning all the way to complete 3D building information models (BIM). Laser Scanning is a cost-effective solution to kick-start a Facilities Management implementation.
By Eric Scott
Eric is a senior process and design consultant for the AEC and manufacturing industries.