5 "Must-Watch" InfraWorks 360 Classes from Autodesk University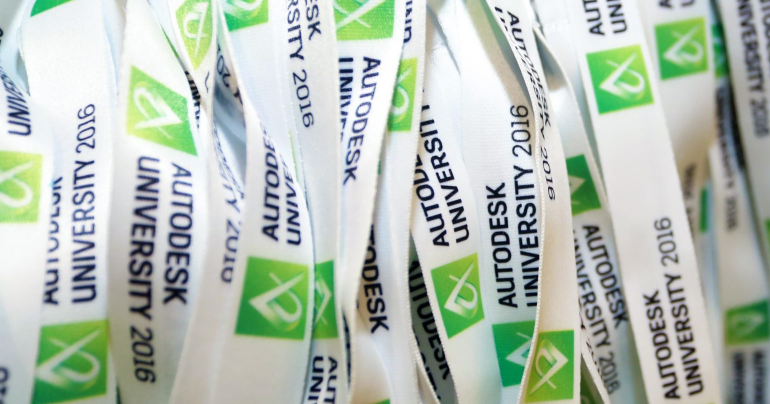 Autodesk University (AU) is a great event for anyone looking to explore new innovations in digital design or brush up on their software skills. But not all public sector organizations have the budget to send their CAD teams to AU. No problem! AU has assembled a catalog of on-demand sessions that you can watch for free. You can also download the presentations, workbooks, and transcripts to keep by your side as you explore what you've learned.
Very popular among government designers and engineers is InfraWorks 360, Autodesk's infrastructure design software that supports connected BIM processes, so that you can explore projects in the context of the real world.
There are plenty of classes on a wide-variety of InfraWorks 360 related features and use cases, below five that we think are a must-watch from last year's AU:
1. Get a 360 Of InfraWorks 360
If you're new to InfraWorks or need a refresher, check out this class from Angel Espinoza as he shows us how easy the software is to learn and use, how powerful it is for design, and how it integrates with other applications. You'll see how you can use InfraWorks 360 for preliminary planning, detailed design, road and bridge design, drainage design, creation of images and videos, and collaboration with other industries. Watch.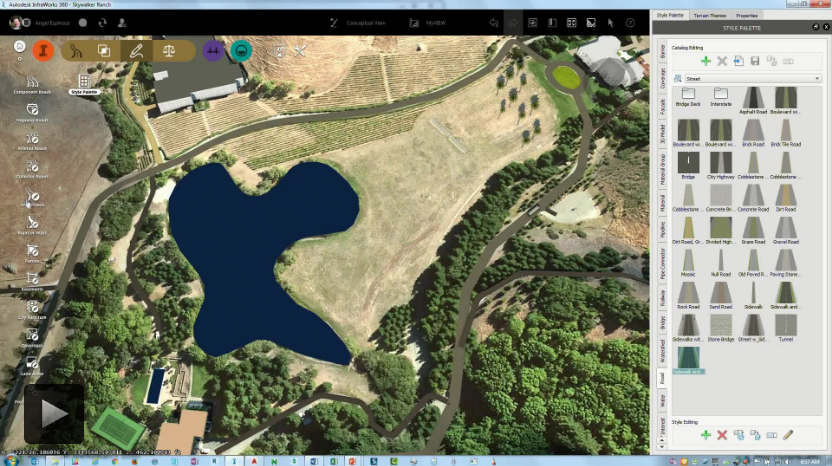 2. InfraWorks 360 Traffic Simulation: The Civil War at Intersections and Roundabouts
This foundational session from Kenneth Driscol of Applied Software Technology, Inc. covers the Traffic Simulation tool to analyze traffic flow through intersections, display color-coded traffic-analysis results, and generate traffic-simulation animations to play in your model. The Traffic Analyst panel also enables you to specify advanced demand matrices, profiles, vehicle types, driver types, and other variables. This session features AutoCAD Civil 3D, and InfraWorks 360. Watch.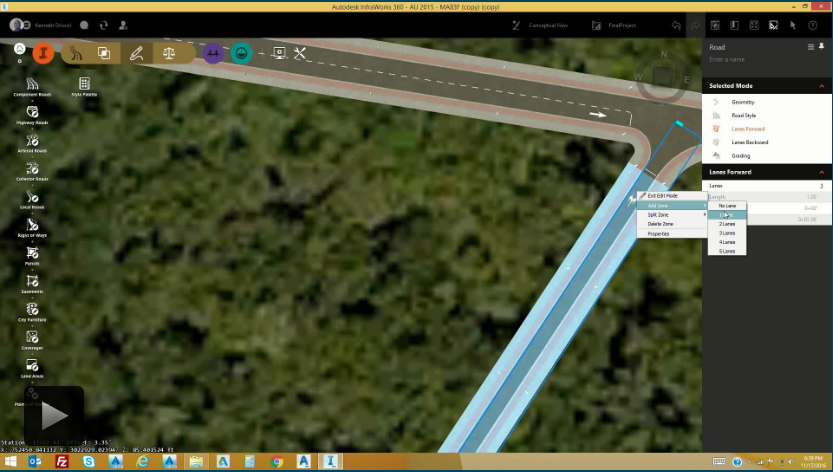 3. Green Stormwater Infrastructure – Living on the Rooftops
Another valuable session from Kenneth Driscol discusses how you can manage stormwater runoff in urban areas using the rapid design and real-time analysis of stormwater management projects in an interactive 3D environment. Learn how you can visualize compatibility with landscapes, quickly identify optimal solutions, understand sustainability ratings as you design, and communicate project vision. Watch.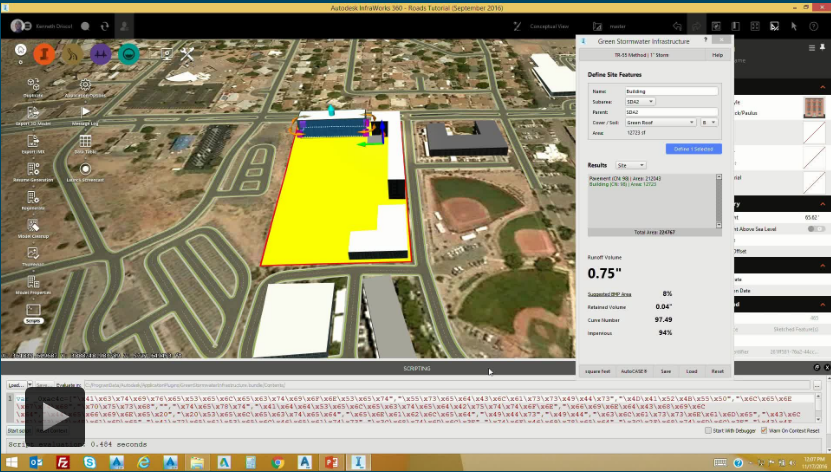 4. BIM for Airports – Take Off with Infrastructure Design Suite
If you're an airport owner, project manager, architect, BIM or CAD manager, this one is for you. Learn how you can work with BIM tools including InfraWorks 360, Navisworks, and Revit to coordinate airspace, air side, land side, curb side, public transport, utilities coordination, facility management – in as long as it takes to pass through a security check! Watch.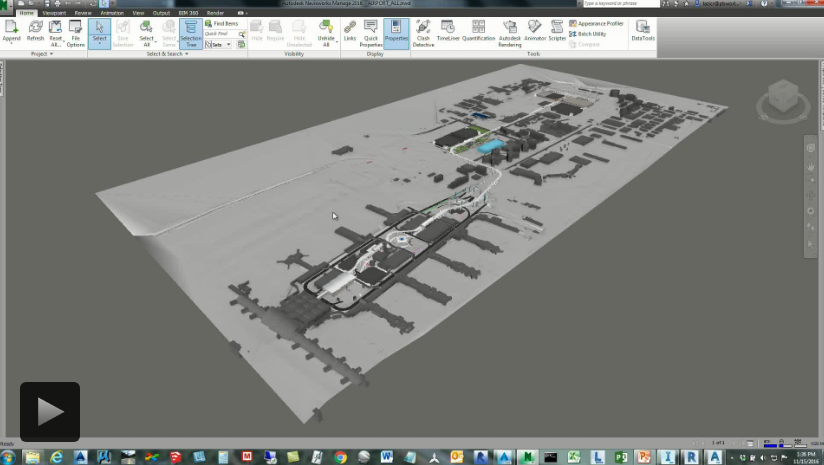 5. InfraWorks 360 for Infrastructure Construction Planning
Autodesk's Peter Ingels is your man for learning how InfraWorks 360 can help with infrastructure construction planning. This class shows you how you can combine traditional software tools like AutoCAD Map 3D software, AutoCAD Civil 3D software, Revit software, Vehicle Tracking software, and Navisworks software with InfraWorks 360 software and ReCap 360 software to support the infrastructure construction process. Watch.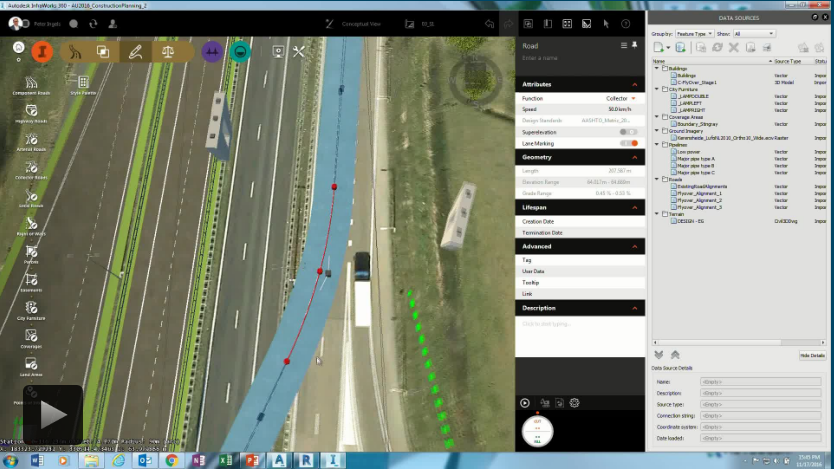 For more infrastructure and InfraWorks 360 on-demand classes from AU 2016, check out this library of sessions.