CAD & GIS News for Govies 9/18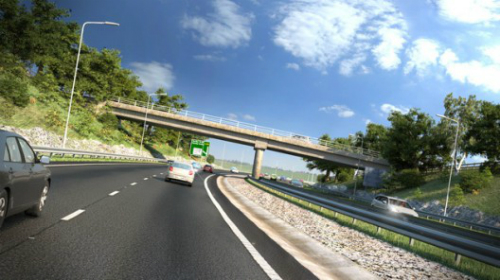 CAD News for Govies is a weekly feature on Acronym that scans thousands of industry articles to present you with a regular source of CAD and GIS news, information and ideas that impact the public sector.
Here's the latest round-up:
Calling All Architects and Engineers: 3 Steps to Tap into Visualization with 3ds Max
What can be achieved using 3ds Max is only limited by your imagination. From identifying potential safety concerns on proposed highway alignments to superimposing 3D models onto the real world, check out these three ways your agency can tap into the power of 3ds Max from Line/Shape/Space.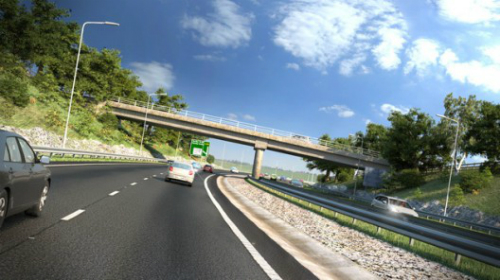 3ds Max visualization techniques allow users to identify potential safety concerns on proposed highway alignments. The Civil View feature set in 3ds Max allows you to take 3D road alignment data from Autodesk Civil 3D or Bentley's Inroads and link it to 3ds Max. Image Courtesy of Arup Connect.
Autodesk Point Layout: Reduce Work, Prevent Errors, and Avoid Costs
Autodesk has acquired a new technology into their family of products to announce the new solution Autodesk Point Layout.  With this product release, Autodesk takes BIM information beyond the computer design to aid with field operations.  Autodesk Point Layout allows design and fabrication office professionals to create installation points inside a digital model.  These points are then downloaded to a robotic total station.  Field professionals can identify service installation locations with laser accuracy.  Once installed these field points can be relayed back into the model to aid the As-Built construction development phase of a project. Read more from Synergis Engineering Design Solutions.
How the PDF will Accelerate the Paperless Jobsite Movement
Thanks to mobile devices and enhanced collaboration tools, the paperless office and field office has become a way of life for many AEC contractors. But where does the humble PDF fit in? Well, according to Skanska USA, the PDF is enabling its engineers and project managers to save time finding and documenting information more quickly, while helping improve overall project communication by eliminating reliance on outdated drawing sets and helping maintain a single, digital, source of truth. However, the PDF experience differs from one project to another because design firms don't generate PDFs in the same way or with the same tools. That will soon change. Read more in this blog from Skanska USA Senior Project Engineer, Kyle Hughes.
Google Publishes Crisis Response Map for Boulder, Colorado
Google is often first on the ground after a disaster with critical information for first responders and citizens alike, its response to the devastating flooding in Boulder, Colorado is no exception. The Google Crisis Response Team's 2013 Colorado Floods Map integrates a map of the affected area with information on road closures, power outages, shelter locations and weather data. Check out the complete map as it evolves here.
To read more about how emergency professionals can and are using Google tools to help them prepare and respond to disasters, check out our free eBook: Google Emergency Management Tools for Govies.