CAD & GIS News for Govies 1/7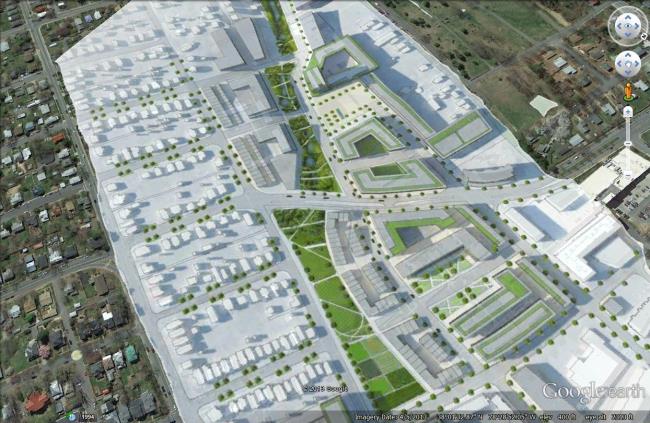 CAD News for Govies is a weekly feature on Acronym that scans thousands of industry articles to present you with a regular source of CAD and GIS news, information and ideas that impact the public sector. Here's the latest round-up:
Pay-As-You-Go Design Software – Why Renting Makes Sense from an IT Perspective
Autodesk is doing it, Microsoft too.  Rental plans for software is the new big thing. Line / Shape / Space offers six reasons why renting software instead of buying it might be the best solution for organizations who need to reduce the upfront cost of procuring software, improve the versatility of how and where the software can be used, and increase return on investment. Read more.
Autodesk University Classes are Now Available Online – for Free!
If you weren't able to make it to AU in late 2013, or would like a recap of any of the classes, all 600 classes are now available online as video recordings and class handouts. Anyone with an Autodesk account can access the entire library for free. Don't have an account? You can create one online. Learn more from the AU blog.
"Everything I Learned about BIM Transformation, I Learned from Star Wars"
What has Star Wars got to go with BIM? Autodesk Customer Success Manager and Star Wars fan, Dace Campbell, AIA, LEED AP offers a series of quotes from Star Wars, as guidelines when leading your organization and its culture through BIM transformation. Read more in his guest blog for Beyond Design.
Visualizing City Redevelopment Using Google Earth
The city of Charlottesville, Virginia has plans for a major redevelopment of 330 acres.  While the plans are still in progress, Brian Wheeler, the executive director of media outlet, "Charlottesville Tomorrow" took advantage of Google Earth to add some great context to a recent story outlining the City's redevelopment plans. Using the proposed plans, Wheeler created an image overlay in Google Earth. You can read more and download the KMZ file here.
5 Best Smartphones for the Jobsite
Apple, Google, or Samsung – who has the best smartphone device for the jobsite? With many manufacturers creating apps for the jobsite, smartphones are making construction work easier and more productive. However, just as important as having a smartphone is determining which smartphone to use. Better Roads reports.
The Best Government/Public Buildings Project of 2013
ENR.com has named the new 1.2-million-sq-ft U.S. Coast Guard headquarters in Washington, D.C as its top government building of 2013. Completed in May 2013, the LEED-Gold Certified building includes  450,000 square feet of green roof which, together with the courtyard irrigation system, is fed from a retention pond at the lowest level that collects runoff from the entire campus. More than 200,000 plants and 300 canopy trees were also planted. Beginning with a series of courtyards at the lowest level, employees walk through landscaped exterior space up to Lower Level 3. Each courtyard represents a distinct North American climate zone, and the interior features were designed to match as a means of way-finding. Read more from ENR.com.
Other "Best of 2013…" courtesy of ENR include their Best Airports/Transit Project, Best Energy/Industrial Project and Best Green Project.

 U.S. Coast Guard Headquarters courtesy of Greenroofs.com.
If You Didn't Become An Engineer To Manage Data, This Free Webcast Is For You…
When you imagined a career in engineering, you probably didn't think about how you'd manage all your design files, including versions and parts. Don't let file management become a drain on your agency! Join Synergis Engineering Design Solutions for a free webcast (January 9, 11:00 AM ET) to see how implementing solutions from Autodesk can help you maintain your data and documents easily so the whole team can collaborate on projects without worry of lost files or revisions. Learn more.
Main image courtesy of Brian Wheeler, Charlottesville Tomorrow and Google Earth Blog.