CAD & GIS News for Govies 2/20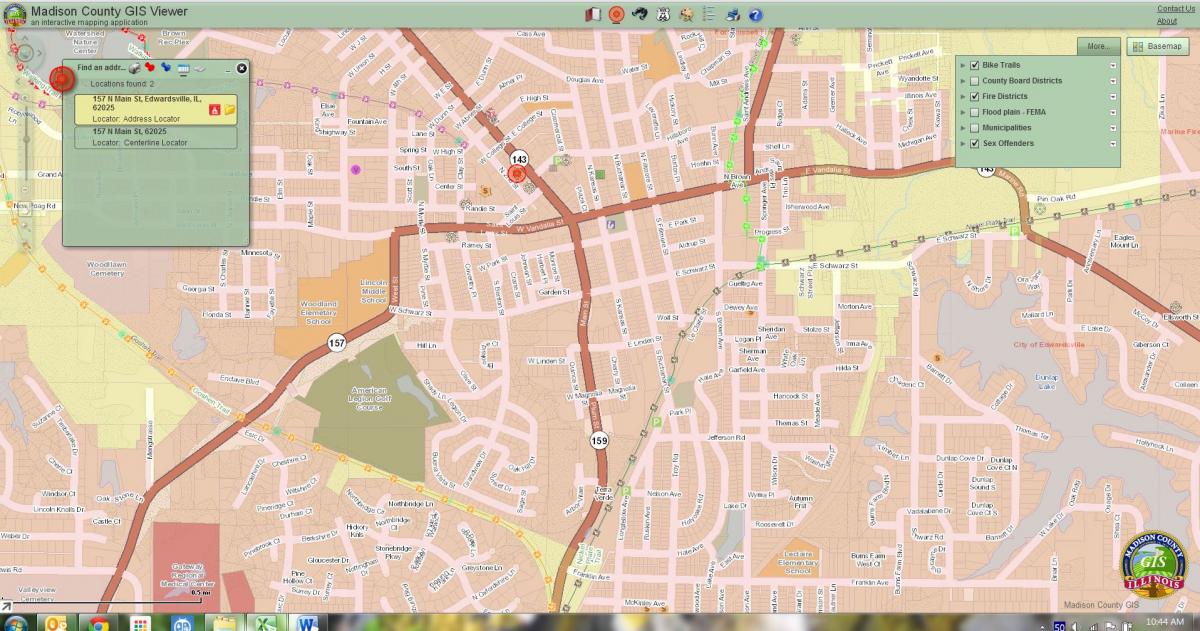 CAD News for Govies is a weekly feature on Acronym that scans thousands of industry articles to present you with a regular source of CAD and GIS news, events, and ideas that impact the public sector. Here's the latest round-up:
County Officials Share GIS Data to Bring Efficiencies to Everyday Citizen Life
GIS is an everyday part of our lives now, from searching for real estate property to mapping a journey. But cities and counties across the U.S. are also getting in on the act. In Madison County, Illinois, a broad range of the County's departments use GIS, both as a tool to aid citizens, through its website (click on the GIS Viewer), and as an aid to emergency responders and police officials.
"You can look at the property value," Madison County Administrator Joseph Parente said. "You can look at your taxes. You can see what the zoning is. In some cases you can see what school you would go to."
People can see what a home sold for in the past, where a floodplain is located, location of bike trails; where county board representatives live, with contact information; as well as the addresses of registered sex offenders.
"There's a whole lot of others that we could put on there if we wanted to," Parente said. "The sky's the limit on some of this stuff."
The tool is especially useful for emergency responders. According to Parente, if a fire starts inside a warehouse with chemicals, for instance, emergency personnel can actually use GIS to find out where hazardous materials are located. Read more from The Telegraph.
5 Reasons to Implement BIM Now
You keep hearing it, but here are some pretty compelling financial and productivity-boosting reasons to implement BIM now, thanks to Synergis Engineering Design Solutions. Read more.
Come Together: 3 Steps to Harmoniously Link Your DWG Files into Revit
You've heard the saying, "Smile, and the whole world smiles with you." Wouldn't it be nice if there were a BIM version of that saying? "Use BIM, and the whole world uses BIM with you."
Unfortunately, getting stakeholders and contractors on board with Revit takes more than just a smile. But even if your design partners are sending you DWG files instead of RVT, you can still use them in your projects for coordination. Here are three steps to getting your DWG and RVT files to work together from Line/Shape/Space.
7 Tips for Your First Week in Highway Construction
If you're considering working in highway construction for the first time, you may be looking for some advice for your first few days on the job. You probably know it will be a lot of hard work and that hard hats are involved, but what else do you need to know? For seven rules for your first week on the job, visit Better Roads.
Electric Utilities Webinar – Tips and Tricks for Optimizing and Improving Workflow with AutoCAD
If you work with electric utilities then you won't want to miss this webinar (Feb 26, 2 pm ET) loaded with helpful tips on how to use Autodesk Utility Design to ease network design and improve workflows in AutoCAD. Learn more and register.
Facility Management Program to Be Rolled Out at Denver International
Denver International Airport (DIA) is rolling out a new facility management program designed to make the day-to-day operation and maintenance of the airport more efficient and predictable.
DIA is using building information modeling (BIM) technology to combine multiple databases containing facility data into one central location.
With BIM, DIA personnel are now able to access information on when an item was purchased, the cost, the item's specific location, when it was installed, the routine maintenance schedule for the item and other information important to maintaining airport facilities.
Read more from Airport World.
5 Tech Trends Transforming BIM / VDC
As building information modeling (BIM) and virtual design and construction continue to evolve the work processes of AEC professionals, promising technologies are being applied to take 3D coordination to the next level. Some are new breakthroughs; others have been vastly improved in recent years.
Regardless, experts agree that the these 5 tech BIM/VDC-related technology trends will have a profound impact on the way teams design, build, and even operate buildings in the near future. Thanks to bdcnetwork.com.
Image Courtesy of Madison County, Ill, GIS Viewer. Depicting the City of Edwardsville bike trails, fire districts and location of sex offenders.