CAD News & Tips for Govies 4/17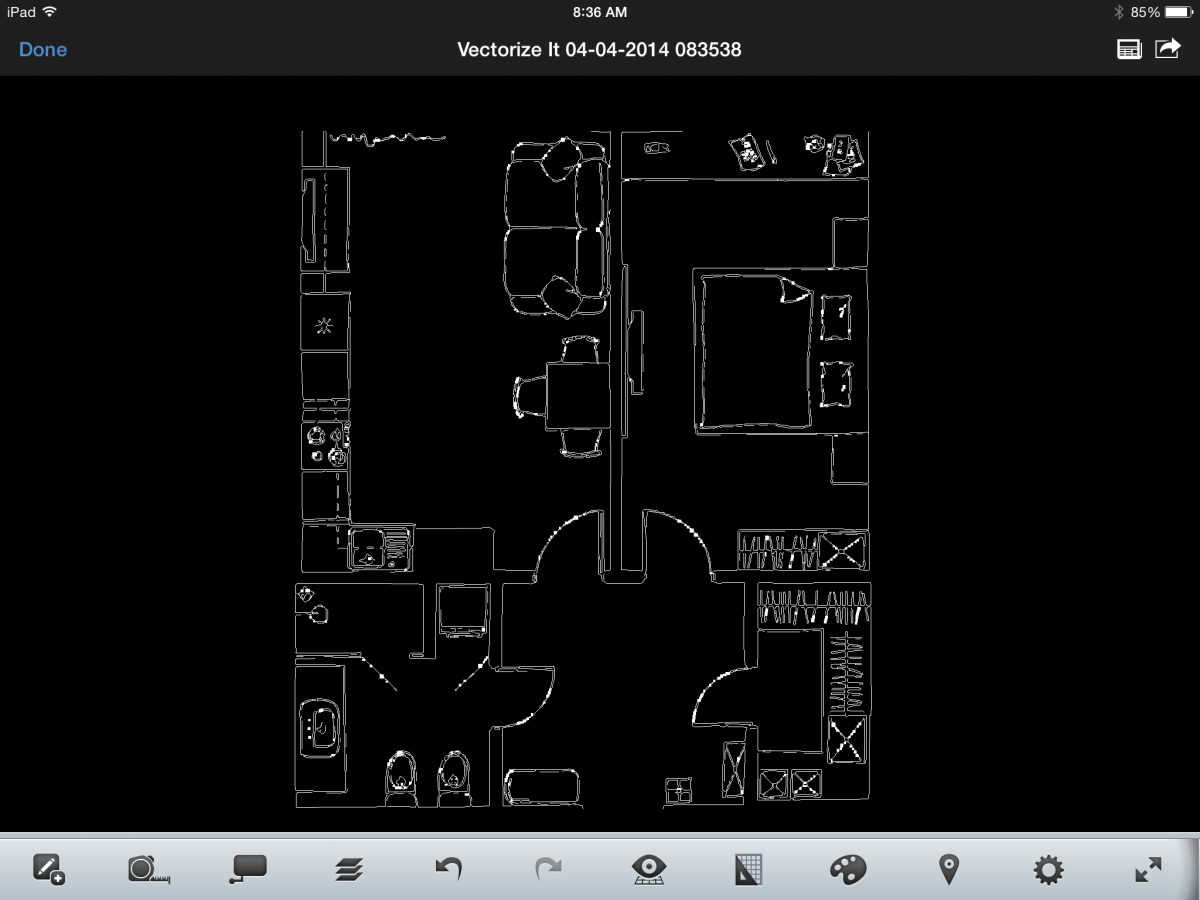 CAD News & Tips for Govies is a weekly feature on Acronym that scans thousands of industry articles to present you with a regular source of CAD and GIS news, tips, events, and ideas that impact the public sector. Here's the latest round-up:
How to Get from Paper to CAD in 2 Minutes with Vectorize It
Vectorize It is a new Autodesk app for the iPad which can help you turn any drawing, floorplan, or pixelated image like a photo into a vector, or line-based drawing that you can then open and edit in AutoCAD 360 (another free app). Check out this AutoCAD 360 blog for tips on how to use it, and why being able to convert photos to vectors is a great addition to your toolkit.
A Look at How AutoCAD 2015 is Designed to Fine-Tune Workflows
Last week we blogged about the top new features in the 2015 release of AutoCAD, but how do these impact CAD managers? Cadalyst's Robert Green talks us through his first impressions, interface changes, new features that will enjoy wide user acceptance, new map and point cloud data functions, and more. Get the lowdown here.
How to Save your AutoCAD Settings to the Cloud
We're loving this Lynn Allen tip for saving your customized AutoCAD setting (which may be different from your co-workers) in the cloud. Check out Lynn's latest Cadalyst video tip below:
New Storm Surge Map Will Alert Emergency Responders and Coastal Residents at Risk
As the 2014 hurricane season approaches, emergency-response managers and residents of vulnerable coastal regions will have the advantage of a new tool that will provide advance warning about the extent of expected storm surge flooding.
The National Hurricane Center's Potential Storm Surge Flood Map, which will be available at www.hurricanes.gov within 60 minutes of the issuance of a hurricane warning, will display just where flooding from the hurricane could occur and how deep the water could be in various locations. Although currently in a static format, the Center plans to add the map to a Google interface for enhanced navigation of impacted areas. Read more from GCN.
Imperial or Metric: Which Way to Measure in AutoCAD
As a Brit, this is a topic that's close to my heart. We measure everything (except miles and gasoline, oddly enough) in the decimal method of measurement. The U.S. however has stuck with the good old imperial method. Now, if you work on global projects, the issues created by imperial or metric or both measurement methods have to be addressed to ensure both accuracy and integrity of your drawing models. Fellow Brit, Shaun Bryant, explains more about how all this impacts your CAD standards in his latest blog for Line/Shape/Space.
Featured image courtesy of Autodesk AutoCAD 360.