Storage Consolidation with the Sun ZFS Storage Appliance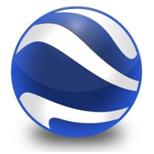 Author: Eric Bell
Datacenter growth is one of the larger challenges encountered by datacenter managers today. The key solutions to combat these challenges are consolidation and virtualization. There are many virtualization solutions available, such as Oracle VM, and all of them are effective for server consolidation. The Sun ZFS Storage Appliance can integrate and interoperate with any of these solutions but does best with Oracle VM and VMware.
Prior to virtualization and consolidation becoming mainstream initiatives, there were typically many pools of storage architecture deployed in datacenters. Storage scalability is often compromised when one critical application lacks storage while another has more than what is needed. The lack of a common storage platform with great data protection, provisioning and storage efficiency features contributes to duplicate copies of files that inflate capacity usage and complicate back-up and recovery operations. When you have separate pools of storage, you grow by scaling that storage. Over buying is a common result of scaling. Storage over buy is a common problem increasing capital budget costs, administration, and power and cooling costs.
Storage consolidation often occurs during server virtualization with the goals of:
implementing an efficient storage strategy
improving data protection
managing application and storage performance
reducing capital and operational costs
ZFS Appliance
Oracle's ZFS Appliance is an ideal platform for deploying into a virtualized architecture. Powerful data protection tools such as snapshots, clones and replication give the administrator the ability to provide instantaneous short term backup and recovery features. Storage efficiency features such as de-duplication, compression and thin provisioning greatly reduce storage requirements while built-in file system replication provides a solid disaster recovery capability with added features of infrastructure fail over.
Provisioning and storage management are highly simplified with a simple-to-use management interface. Operational efficiencies improve with the profound insight offered by DTrace Storage Analytics, which provide a key look into business critical storage workloads and the industry's only complete and intuitive analytics environment where administrators can quickly identify and diagnose performance issues, view business critical application workloads and discover key performance indicators that can contribute to long term growth planning.
Data services, like snapshots and clones, can provide instant backups that can be used for short term recovery. These services are integrated into block based storage like iSCSI and FC through native support for Microsoft Volume Shadow Copy services. DR is even more important in a virtualized environment and built-in replication enables a solid solution in case of a catastrophic event. Use cases for Oracle VM and replication are supported and native support, including engineered integration with VMWare Site Recovery Manager, provides a comprehensive DR solution.
Storage performance is provided by a breakthrough technology known as the Hybrid Storage Pool that's enabled by Flash SSD and the ZFS File System. Read performance is enhanced by pre-staging data into in-memory cache (DRAM) as well as Flash based Read-SSD. Write Flash SSD's are used to enhance throughput for business critical applications.
The Sun/Oracle ZFS Storage Appliance will allow you to reduce your overall storage footprint, reduce power and cooling costs, and give you a much better total cost of ownership. Theses systems scale easily and are simple to configure, allowing you to migrate your data quickly and efficiently off of your disparate systems.
Photo Courtesy of Virtualization Journal