CAD & GIS News for Govies 11/20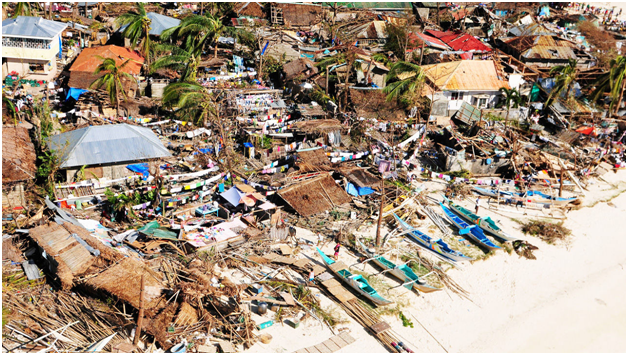 CAD News for Govies is a weekly feature on Acronym that scans thousands of industry articles to present you with a regular source of CAD and GIS news, information and ideas that impact the public sector. Here's the latest round-up:
Is it Possible To Design Buildings That Can Withstand 250 MPH Typhoon Winds?
In the tragic wake of Typhoon Haiyan, which has killed over thousands of people and has destroyed entire coastal villages in the Philippines, the conversation inevitably turns to prevention. How can we avoid such wide-scale disaster in the future?
Architects and designers are left to address some important questions in the aftermath: Can they design buildings to survive the increasingly strong storms packing winds as forceful as Haiyan and as the tornadoes leveling cities like Joplin, Missouri? What architectural innovations could save lives in the future? And are these interventions even affordable?
Co.Design spoke with experts on building science, disaster prevention, and resilient design about whether it's possible to build towns and cities capable of withstanding winds upwards of 250 mph. Read more. You might also want to check out this sister article: 7 Architects On How To Design For Disaster
Spatial Coordination Guide – A Playbook for BIM
"Achieving Spatial Coordination Through BIM: A Guide for Specialty Contractors" claims to be the first guide for specialty contractors seeking to embrace
BIM practices and technologies in their firms. It may or may not be the first, but the guide is practical, comprehensive and well-written, writes ENR.com.
Although aimed at contractors, the guide is also a useful companion for anyone engaging in BIM. Developed jointly by three national mechanical, electrical and plumbing associations, the 170-page guide captures clear explanations, checklists, glossaries and even recommendations for hardware, software, and internet and cloud services.
The manual starts with basic information but quickly moves to advice on assessing staff skills to build a BIM team, creating and evaluating execution plans, and managing process and documentation. Other chapters offer aid for leveraging business gains from one project to the next; analyzing contract BIM requirements, and the nuts and bolts of technology implementation. Read more at ENR.com or download a copy here.
Autodesk Community Gets a Makeover
The Autodesk Community website provides a forum for Autodesk users to get answers, to find answers, share advice and expertise, as well as a host of networking benefits. The site has also undergone a makeover including improved navigation, content findability, and a personalized experience, and more. If you're not a member, register for free here.
Explore AutoCAD 2014's Support for Geographic Locations
If you're an AutoCAD user, you might be interested to learn how support for geographic locations has been significantly enhanced in AutoCAD 2014. Check out his short video from Autodesk to learn more.
3 Tips for Optimizing the Process when Scanning for BIM
Some design and construction firms view building information modeling (BIM) as a new market trend. For the companies like the Beck Group, a leading development, design, construction and technology firm, however, is an integral part of the way they do business. The firm uses BIM through the whole process on every project, from initial design to preconstruction to construction. Applying BIM successfully requires the right tools and strategy. Although BIM is often considered a software-dependent process, hardware components are involved as well; in particular, 3D laser scanning is a key technology for using BIM on any renovation or retrofit project. Here are three tips from the Beck Group for optimizing the process when scanning for BIM. Read more from Point of Beginning.
Featured image: Flickr user Mansunides