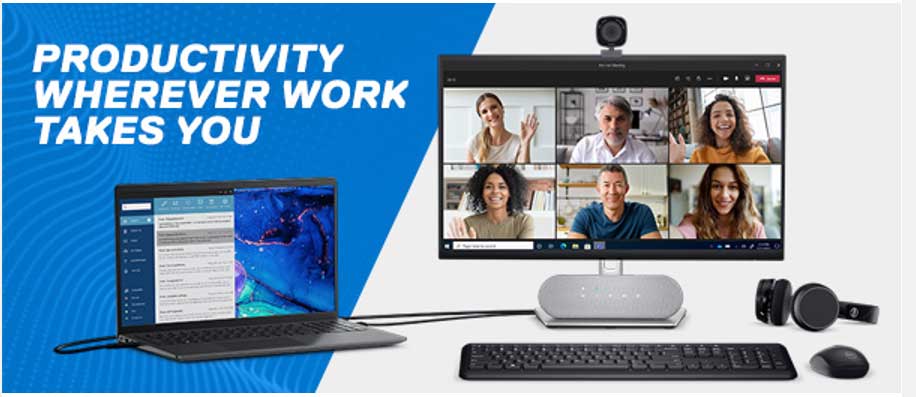 Dell Technologies has a long history of delivering industry-leading government solutions for organizations of all sizes. You have access to dedicated state and local government experts, direct from the industry, who provide strategic guidance and operational support to deliver solutions catered to your specific needs.
Dell's Integrated IT solutions are vital to progress the quality and responsiveness of government services. With Dell Technologies, you get an ally focused on creating secure solutions that help you increase IT agility, innovate with data and deliver new digital capabilities to better service your residents.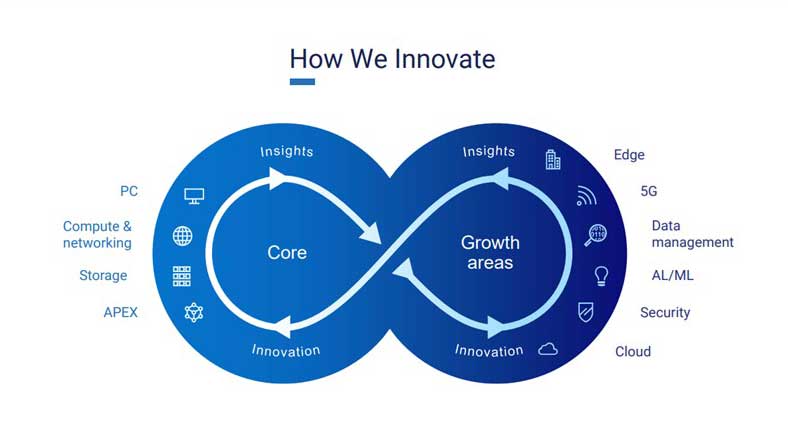 Dell's CSG Products carries the broadest portfolio to meet all needs. Faster, Personalized end-user experience, smarter design, intelligent and unified management including branded hardware such as Desktops and Notebooks, as well as peripherals including Monitors & Accessories.
Infrastructure Solution Group (ISG):
ISG product include branded hardware such as Servers, Data Storage, Networking, Data Protection and Hyperconverged Infrastructure.
Accelerate your transformation anywhere with a broad portfolio of servers optimized for the latest workloads.
Power your innovation with secure, efficient, cloud-ready solutions that deliver a continuously modern storage experience. All from the #1 provider of enterprise storage.
Secure your data across edge, core, and multicloud environments with software and purpose-built appliances. Dell Technologies delivers cyber recovery, backup, disaster recovery, long-term retention and more to help you protect all your data and applications.
Simplified hyperconverged systems for modern and traditional workloads. Benefit from the breadth of the Dell Technologies HCI portfolio that allows for choice based on current infrastructure, operational models and desired IT outcomes.
Modernize your network with Dell Technologies. Dell networking portfolio enables customer to meet the demands of modern workloads from the edge to the core to the cloud – today and tomorrow.

Client Solutions Group (CSG):
The CSG segment consists of sales on laptops, desktops, workstations, thin clients and more to commercial and consumer customers.
Laptop Computers & 2-in-1 PCs
Power your passions with premium, precision-crafted laptops with innovative features. Or, work from anywhere with the world's most intelligent and secure business laptops sustainably designed for productivity on the go.
Maybe you're looking to power your small business with laptops built to deliver security, performance and enhanced video conferencing or just sit back and experience high-performance gaming with iconic designs and intelligently engineered laptops.
Taking your ideas to the next level with the world's #1 workstations; optimized for performance, reliability and user experience?
Maybe a Chromebook is best for you. It meets the needs of all levels of user with cloud-native security and all-day battery life- for the virtual learning environment all the way to enterprise business level.
No matter what your need Dell Technologies can help you get there.
Intelligence Meets Simplicity With the New OptiPlex Family.
OptiPlex desktops are built with 30 years of customer-led innovation and proven reliability. OptiPlex is a pioneer in quality testing and invests in reliable experiences with sustainable components, built to last and perform. Now with simplified management across the new portfolio, with single BIOS for All-in-Ones and single BIOS for Towers, your perfect OptiPlex desktop is just around the corner.
Optimization and data collection follow a stringent process to ensure your privacy and security-using data to improve our PC experience continually. 9 out of 10 customer say OptiPlex desktops outperform competitors in ease of deployment, support, experience and reliability. Embedded and optional security solutions make OptiPlex a part of the worlds' most secure computer fleet.
Workstations
Take your ideas to the next level with the world's #1 workstations; optimized for performance, reliability and user experience.
Our workstations can handle the most demanding industry applications with laptop, tower and rack workstations optimized for performance, reliability, and end user experience.
Monitors
Browse our entire selection of monitors including 4K, video conferencing, touch, curved, gaming, UltraSharp and more.